The holidays are quickly approaching and it is the busiest time of the year for a lot of businesses. From retailers to HVAC companies, there is a wide range of goods and services that both residential and other commercial businesses are looking for to ensure that their holiday season is perfect. Ensuring that your business's services or products are what your targeted consumers find is half of the battle to ensure your business booms. However, with so many different possibilities for advertising campaigns, it can be difficult to figure out what is worth your investment. In this article, the dedicated team of PPC specialists will be reviewing how to create an effective PPC holiday campaign and how it can make your business holiday season worthwhile.
Step 1: Review Your Business's Historical Campaign Budget
While it might be tempting to throw a bunch of money into advertising campaigns to boost the visibility of your products or services, this may be a huge mistake. Not every advertising campaign is going to be effective, and it is important for you to understand which campaigns in the past have worked and which ones didn't. This will allow you to pinpoint which campaigns are worth pouring money and effort into and which ones should be retired. This will help your investment reach farther and grab the attention of many more likely buyers.
The best way to figure out your optimal budget for your advertising campaigns is to look at your previous holiday campaigns. Our team recommends looking back as far as 2018, since the end of 2019 and 2020 were a bit skewed due to the COVID-19 pandemic. It is important to take note of how much each campaign cost and how they performed to give you a clear picture of how effective the campaign was.
If your business has eCommerce available, it might also be worthwhile to boost these campaigns as well. The trends in the market show an increase in eCommerce sales as compared to in-store buying due to its convenience.
Step 2: Don't Cage Top-Performing Campaigns
Naturally, individuals looking for a specific service or the perfect gift during the holidays will mean increased traffic to your campaigns. Increased traffic is good but it can also mean your campaigns run out of their set budget sooner.
Don't allow top-performing campaigns to be held down by the budget that is set. It might be beneficial to break up larger campaigns to create smaller ones that specifically target topics that are getting a lot of traction.
For instance, if you have a campaign for heating services but are finding that furnace repair is going crazy in your area, it might be beneficial to break up the heating services campaign into smaller, more specific categories.
By doing this, you will be able to have more control over specific budgets, putting money where it is needed and or adjusting as the trends change.
3. Don't Be Afraid to Get Aggressive With Your Bids
During the holidays, many businesses will have the same idea and try to make the most out of the increasing traffic. Due to heightened competition, it is important to ensure that you are staying competitive with your bids.
Cost-per-clicks rise over the holiday months, especially for popular products, services, and keywords. Make sure that your bidding strategy is flexible enough to adjust to the changing market. This may mean you have to do one of the following:
For businesses that are using an automated bidding strategy: Raise and be more aggressive with your bidding to maintain your positions in ad results.
For businesses who are doing manual bidding: Make sure you are monitoring your search impressions throughout the holiday season. If there is a drop in your rankings, you may need to change your bids to make them more competitive.
4. Have Your Promotional Calendar Ready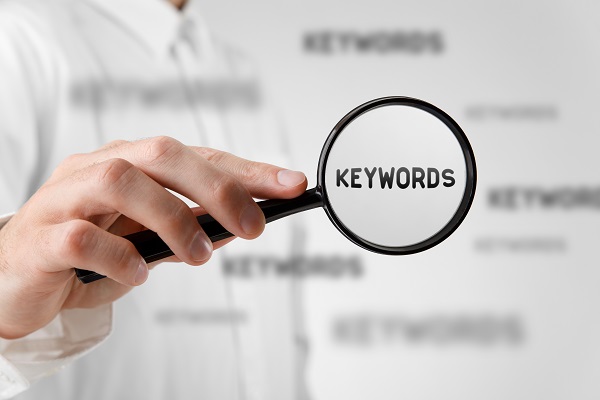 If you have certain products you are releasing closer to the holidays or services you give specials on during certain times of the year, make sure you have a calendar for your PPC strategy that represents this. This will help you promote those ad campaigns when you are ready and boost their visibility when you need them.
5. Create Holiday-Specific PPC Ad Campaigns
Keyword search volumes change during the holidays which means your average ad campaign will not be as competitive against ones that are geared towards the season. You will want to invest time and energy into making holiday-specific ad copy to better hit keywords targeted by consumers.
In this sense, it is important to know what your consumer base is looking for. For example, many individuals will be looking for holiday sales or products that will arrive before Christmas. This means that your ad campaign can say something along the lines of "Holiday Sale! 50% off Furnace Services" or "Buy Today and Receive Before Christmas!"
If your product is holiday-specific, make sure you add those words into your copy as well, such as "Perfect Plates For Holiday Parties."
For best results, make sure you are correlating your efforts alongside your SEO and Social Media teams to ensure that the writing is consistent among these platforms. This will help your ad campaigns stand out better and grab more traffic.
Need Help Implementing the Perfect Holiday PPC Ad Campaign Strategy?
Running your business's ad campaigns while focusing on ensuring your business has what it needs to be successful during the holiday season on your own is extremely stressful. Remove some of that stress by relying on the dedicated web marketing team at Link Right Media. Our team has made a strong name for itself across the State of Texas, serving hardworking companies by helping them get connected to their customers. We provide successful PPC campaigns, SEO strategies, new web designs, and a successful social media presence to help your business grow. Contact our team today to find out more about our services or to schedule a consultation!