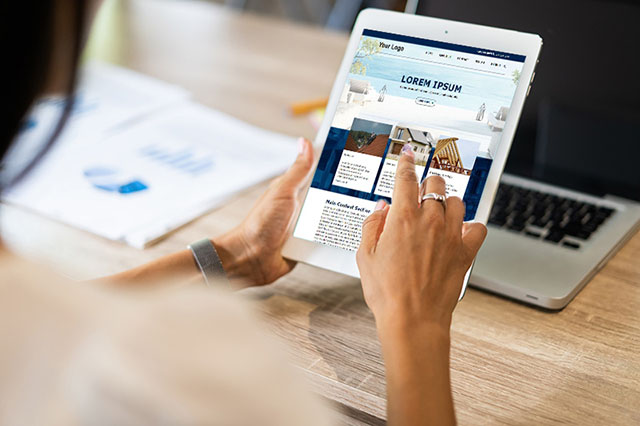 SEO Friendly Pre-Designed Websites in Arlington, TX
Do you need a website for your business but don't have the time to go through the tedious process of a standard design and build? A Link Right Choice Site might be right for you.
With a few easy steps, you'll be on your way to choosing the perfect site for your business. Once you've made your selection, your site will be finished and launched faster than you ever thought possible! Since the sites are pre-built to include all the proper Search Engine Optimization foundation principles, your business will be on its way to the right kind of visibility from the start.
Step 1: Choose from one of our professionally designed layouts by clicking on the demo sites below
Step 2: Work with your assigned project manager to get your project started
Step 3: Choose your primary and secondary colors and your preferred font
Step 4: Fill in the easy-to-follow content form to give our writers the information they need to tell the story of your business to potential customers
Just like that, your site is ready to go without any of the hassles normally associated with a new site build.
Our pre-built layouts are professionally designed with optimal Conversion Rate Optimization principles in mind. We build these sites from the ground up, not just to tell your story, but also to help potential customers make buying decisions quickly.
These layouts are a reflection of Link Right Media's years of design experience and include our focus on turning visitors into buyers.
Your Choice Site Includes:
Client's choice of one of Link Right's Choice Site Templates, each professionally pre-designed mobile responsive and ready to go right out of the box
Up to 3 pages of professionally written, SEO friendly content which includes a properly formatted Contact Us page
One properly licensed, SEO optimized image per page
SEO foundation best practices adhered to for each page
Google Analytics installed and ready to report on traffic to your site
Contact form configured to send consumer form submissions to your email
A built-in blog for fresh content creation and distribution
Social media links to your social properties
Mobile responsive design reformats itself to a layout appropriate to the screen it's being viewed from
One month of free post-launch support to handle any technical issues not identified in the pre-launch quality assurance process
Check out the ready to install Layouts here:
Each site includes a professionally written Home Page, Services Page, and Contact Us page.
If you don't see a layout that suits your needs, you may need a Custom Site, designed and built from the ground up for your business alone.
Additional pages may be professionally written and installed for a low per-page rate.
Expanded Content Pages include:
Keyword and topic research
Appropriate placement of the page within the site URL architecture
600 – 800 words of professionally written and edited content
SEO foundation practices adhered to for each page, including page title, H-tags, interlinking, link anchor text image title, alt text, and appropriate markup
One licensed and SEO optimized image per page
Contact us today to get started on your new website.