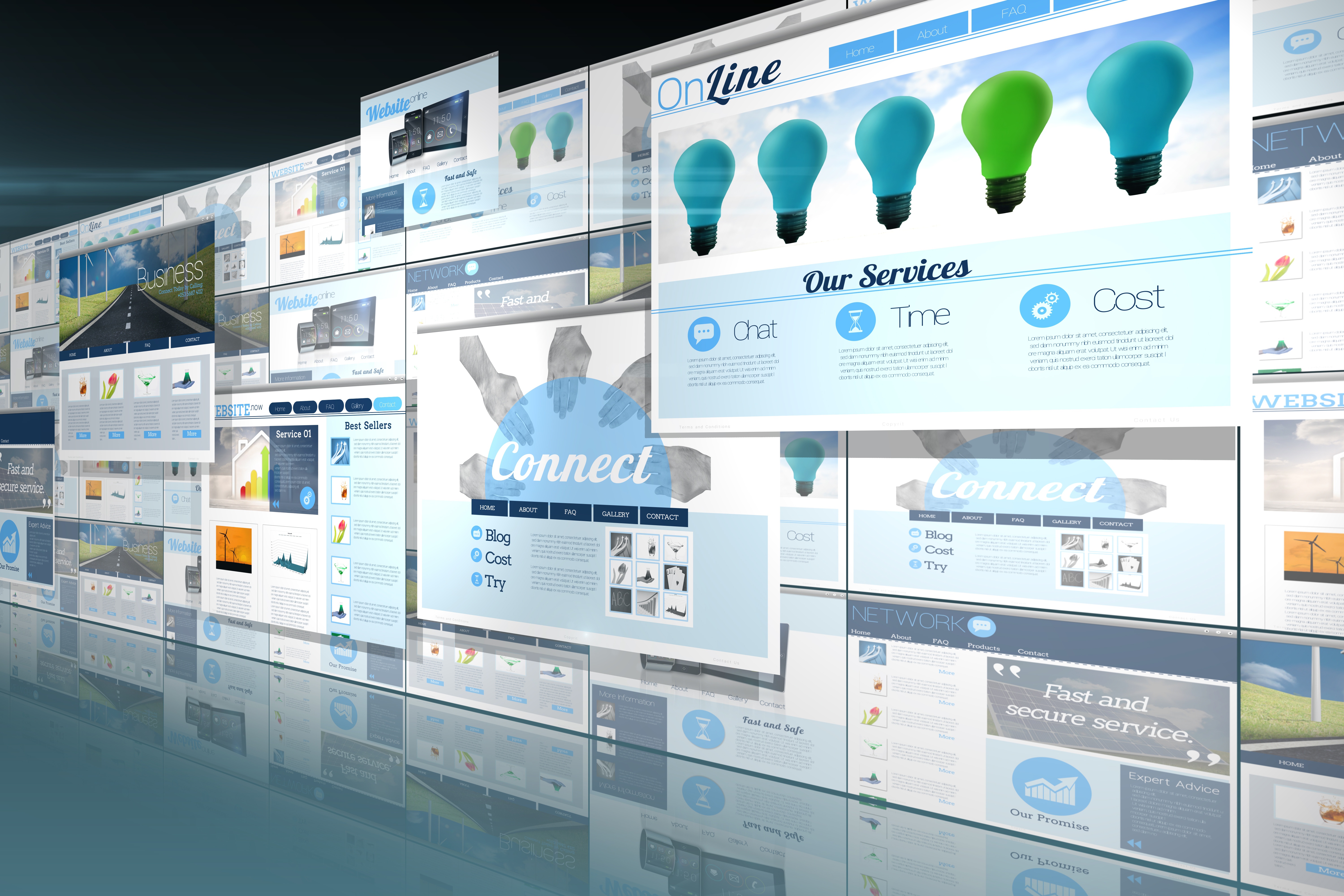 Frequently Asked Questions About Website Design
With more and more consumers looking online first to vet nearby businesses before deciding which to go to or invest in, businesses know the importance of having a website. But while almost all businesses have a website, not all make sure theirs is polished, user friendly, and the go-to place for any and all information about their services.
Link Right Media's website design team is dedicated to ensuring that your website shows your business at its best. We'll create a sharp, user-friendly design that highlights important information about your business and features an easy-to-navigate menu. After all, a professional website can be the determining factor for your customer choosing you over your competitor.
We get a lot of questions about website design, so we decided to have our experts answer them in this FAQ. If you ever have any additional questions or want to learn how your business can be better connected to your customers, do not hesitate to give us a call!
What Is Website Design?
Website design is the broad term that encompasses the creation and maintenance of any kind of website. It can be broken down into separate categories, all of which play a key role in the success or failure of a business's website. These categories include but are not limited to:
User interface
User experience
Web graphics
These key categories focus on providing a well-thought-out and enjoyable experience for your user. Without them, websites can feel clunky, be difficult to navigate, or become lost under the vast volume of competitors' web pages on local search engines.
Are Web Design and Web Development the Same?
While they often go hand in hand, web design and web development are two different processes.
Website design focuses on how a website looks and feels to users. It is rooted in graphic design and its goal is to ensure users have the most enjoyable and stress-free experience possible.
Website development is the behind-the-scenes construction of a site. It involves developing the software, building the site structure through coding, and analyzing it to catch any bugs that may have popped up in the process.
Good website design businesses handle both aspects of the development process to ensure the success of the website they are constructing. This keeps communication tight, preventing confusion, bugs, or lack of coherency.
Why Is Website Design Important?
Website design affects how consumers view your business before they ever step foot in your door. A poorly designed website could turn potential customers off completely, leading them to choose a competitor instead.
A well designed site, meanwhile, helps a consumer easily find the information they need to quickly make a buying decision and take the steps necessary to become a new customer.
And with over 2.14 billion people turning to online shopping and reviews to determine if they are going to try out a new product or service, you want your website to be appealing and easy to use.
What Is Responsive Website Design?
Responsive websites are flexible no matter what internet-enabled device a user uses to browse them. Your website needs to be responsive to look sharp both for computer and mobile web browsers. They make automatic adjustments to fit different screen sizes and also boost your website's search engine ranking.
What Is CSS?
CSS stands for cascading style sheets. It is used to describe how documents written in a coding language, such as HTML or JavaScript, should be displayed on the front-end of the site. CSS specifies your document's colors, the fonts, and the page layout.
What Is a Content Management System?
A content management system (CMS) is an online platform designed to help you create, upload, and maintain digital content without using complicated code. A popular example of CMS is WordPress. These systems are great for websites that need to be regularly updated, such as ones with blogs. They help create user-friendly web design with a simple interface.
What Is a Lightbox?
A lightbox is a pop-up that enlarges and brings one section of the screen into focus. They are traditionally used to enlarge images on a page, but they can also be used to show off promotions, surveys, and PDF downloads.
What Is JavaScript?
JavaScript is a coding language used to add dynamic elements to a website. Examples include drop-down menus, forms, pop ups, and animation.
What Is Information Architecture?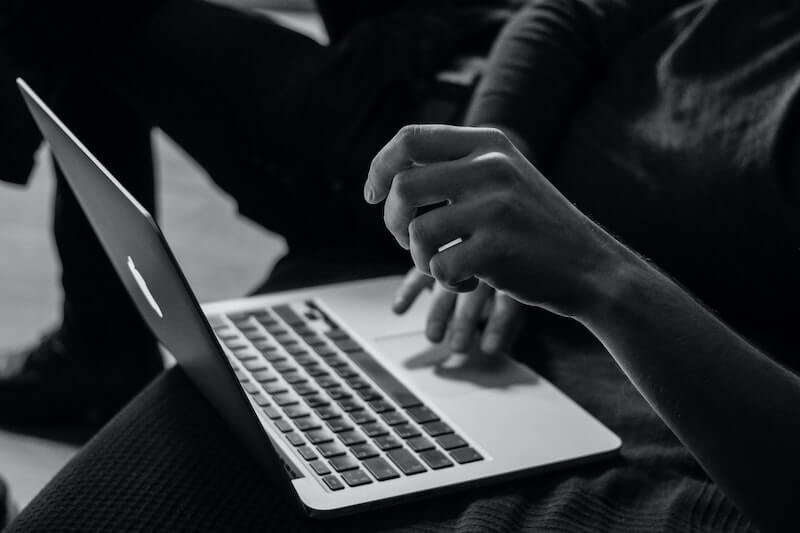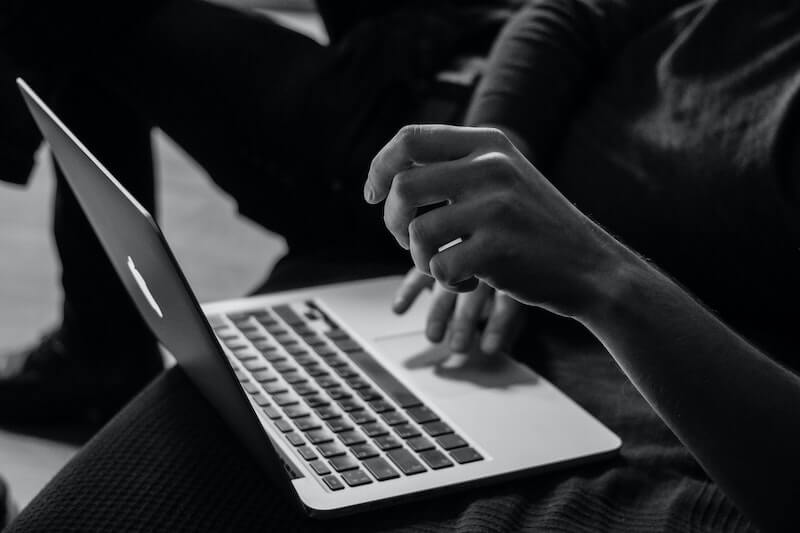 Information architecture (IA) is the content structure of your website. It entails organizing digital content on your website in a way that users would find easy to navigate. This is done by structuring and labeling content in the most user-friendly manner.
What Is a Mockup?
A mockup is a simulation of how your website will look once published. Mockups compile the digital blueprint, or wireframe, with images, graphics, and the basic navigation products that will make the final product. You can then view the site from a visitor's standpoint and test it for user friendliness. Then, you can fix any issues that may have arisen or make the website easier to use.
What Is a Hero Image?
A hero image, also known as a hero header, refers to the oversized banner at the top of a web page.
Don't Let Your Competitors Take Your Clientele—Create an Eye-Catching Website With Link Right Media
Link Right Media has helped countless businesses connect with their customers through captivating website design. We'll work closely with you to ensure your website accurately reflects your business—and provides a user-friendly experience for your clientele. You'll receive one-on-one support from our internet marketing consultant, who will help you decide which services best meet your business's needs. From website design to SEO services, we can help your customers better find you. Contact us today for more information on our services or to schedule an appointment!