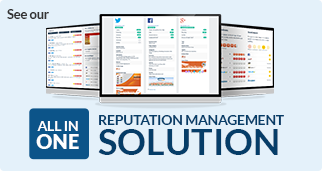 Online Reputation Management Frequently Asked Questions
When it comes to the success of your business, reputation is everything. It is the foundation on which both new and old clients base their level of trust in your services and products. Online reviews provide individuals with a way to understand how well your business will treat them and the caliber of your products or services. Negative reviews are natural—you can't make everyone happy, after all—but too many of them from bots or other trolls online can severely and unfairly tarnish your company's reputation.
Link Right Media helps businesses protect their online reputation through our online reputation management services. We get a lot of questions about our services and how they can help your business better succeed and connect with your clientele. Here, we answer some of the most frequently asked questions we receive about our reputation management services.
What Is Online Reputation Management?
Online reputation management describes the process of actively monitoring mentions of your brand on websites and social media to defend against and address any negative or false comments.
How Does Someone Protect a Reputation From Negative Attention?
Businesses need to have a solid strategy in place to guard themselves against needless negative reviews and false claims. This strategy needs to address:
The nature of the attack.
Where the attack is coming from—is it a bot or actual customer?
What kind of strategy will best address it
The goal of having a strong online reputation management strategy is to address negative information and either remove it from public view or discredit it.
For example, let's say a client is upset because of something outside of your control, such as a pool installer being delayed to inclement weather. If the customer complains online about poor time management, then proper steps need to be taken to defend your business's reputation. This can mean reaching out to the customer to discuss a workable solution or politely replying to the comment to point out the source of the delay and any actions your team took to make it right.
Link Right Media tailors our strategy to meet the needs of your business. We start by auditing your current reputation in order to understand your business's current presence and reputation. From there, we make recommendations to address the most pressing concerns and implement image-boosting strategies for your business.
Why Is Online Reputation Management Important for My Business?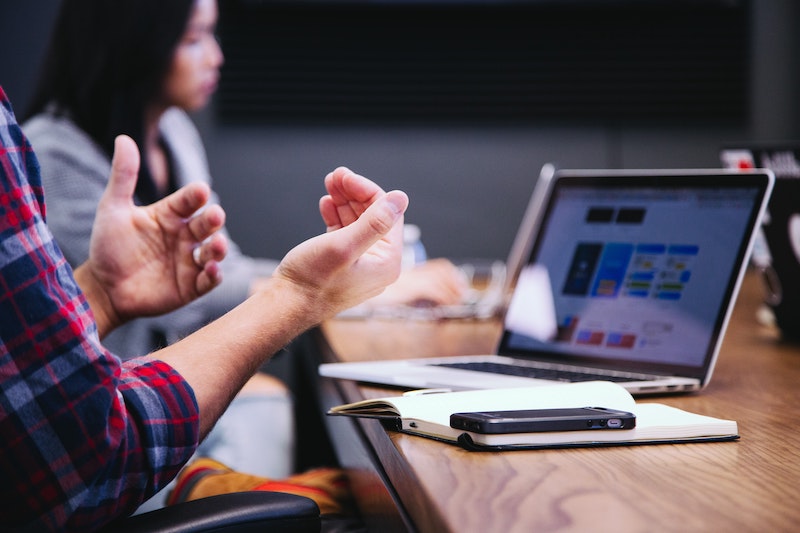 Controlling your business's online presence is essential to putting its best foot forward. Allowing outsiders to control your image and online presence will hurt your business's overall performance and reputation.
Your business's online reputation also directly impacts its ranking on search engines. The worse your reputation, the harder it is for your business to appear at the top of the search results, making it more likely for your target audience to choose your competitors.
What Does Online Reputation Management Involve?
Our team uses the following strategies to better connect you with your clients and bolster trust:
Challenge negative content on other sites, such as Google or Yelp reviews.
Monitor the web for negative content or comments about your business.
Report on and measure success.
How Long Will It Take for My Online Reputation to Improve?
Unfortunately, there is no straight answer for this one. Your online reputation's improvement depends on several factors and will not improve overnight. It takes time and continuous work to shift the view of a business's reputation—another reason why it's so important to maintain a strong one.
How Can Link Right Media's Reputation Management Benefit My Business?
Link Right Media customizes its reputation management strategy to meet the needs of their business and help build their online presence. We make it our mission to ensure that your potential new client's see the best of your business and its values, through ratings and reviews. Our reputation management team accomplishes this with our specialized software. This software allows us to do the following:
Manage new reviews from customers and compiles all reviews from across the internet into one user-friendly dashboard.
Manges incoming reviews and auto-posts positive reviews to social media profiles while addressing negative reviews.
Sends out review requests to new and existing clients immediately after a service or product has been purchased to encourage more feedback from customers.
Sends out review requests to previous customers who purchased a service or product to encourage more feedback.
Protect Your Online Reputation
Link Right Media is passionate about connecting businesses with the customers that need them most. Whether it's a homeowner looking for dependable roof repairs or a hotel owner looking to install a brand new pool to boost their business, finding a business they can trust to do this work is extremely important. We work hard to ensure that all of our clients have a good standing online, helping them grow their businesses and better serve their community. Contact our team today for more information on our online reputation management services or to schedule an appointment.