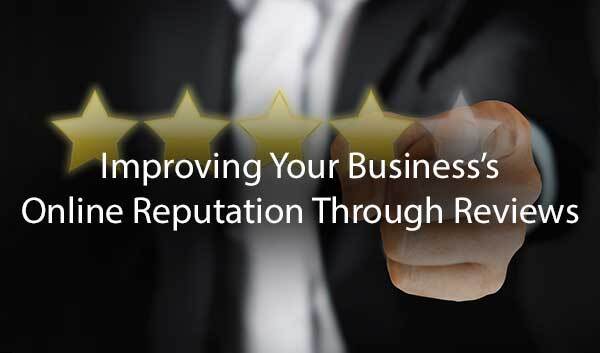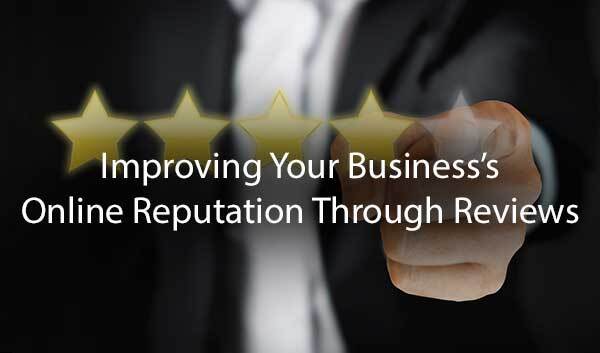 In today's world, businesses rely heavily on customer reviews to help propel their success. Because of all the technology out there, information about your business's highlights and flops are out in the open for everyone to see. When you want to improve your brand and bring in new clients, you will want to have your targeted clientele on your side, viewing you favorably. If not, they might just be driven to your competitor and stunt your business's growth.
Online Reviews and Business Performance
There are not many individuals who request services or buy products without checking reviews online first. This is because consumers are relying on each other to ensure that they are putting their hard-earned income towards something worthwhile. Not only do these reviews affect the likeliness of consumers giving you their business, but they touch your business in many other ways as well:
Your Online Rating With Google
Google has become the powerhouse search engine in today's technological world. Consumers rely heavily on Google to help them find new businesses or services to meet their needs. Google works by ranking your businesses based on the average rating of reviews you get. The more positive reviews your business has, the higher your ranking will be. However, the opposite is true as poor reviews will lower your rating. When compared to your competitors who will also be showing up on searches, you want your business to stand out. You don't want those negative reviews lowering your standing and inadvertently making your competitors seem more attractive to potential consumers.
Search Rankings
Many businesses are seeing the positive effects of SEO for their business. While SEO generally focuses on ranking your website based on content, authority, and user-friendliness, it also pays close attention to your business's review quantity, star rating, and recency. If your business is not getting good reviews, does not have many reviews, or has not had recent reviews, this can negatively affect your SEO. This is because reviews are a strong signal that your business is trustworthy in the market and can help consumers find what they need. If your business isn't getting reviews frequently, then it is generally taken that your business isn't doing well on the market, thus lowering your SEO ranking. Remember, Google is built to try and help consumers find the answers to their questions quickly.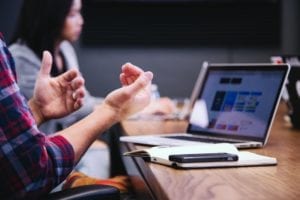 Trust In Your Brand
Many consumers look to recent reviews to help them decide whether to put their trust in your brand. However, reviews older than three months are often considered irrelevant. This is why "near me" searches only include locations that have recent reviews as they rank higher in the standings. The older your latest review is, the more likely it is you will show up lower on the "near me" search rankings. In worst cases, you may not even show up at all.
Review Management and Reputation Improvement Strategies
There are several steps you as a business can take to ensure that online reviews are aiding your business rather than causing it to suffer. Here are some steps you can take to secure your business's reputation and encourage positive reviews:
Monitoring and Responding to Reviews
Remember, online reviews are how consumers share their experience with other consumers about your business, service, or product. However, these reviews can also be used to help patch up problems that may have escaped your notice, address the displeased consumer, and reinforce that solid consumer to business trust.
Monitor Your Reviews and Keep an Open Mind:
Bad reviews can be positive, which is why it is important to monitor your online reviews with an open mind. Consumers are more likely to trust a profile with one or two bad reviews mixed in with a large number of positive ones because it makes the positive feedback seem more realistic. Bad reviews can also reveal weaknesses in your business or areas of shortcoming which can be fixed and strengthened. Use these reviews to grow and learn from. In doing so, you will find that your business will generate more positive reviews, higher overall rankings, and ultimately more business.
Respond Honestly:
Responding to consumer feedback is extremely important. People react better to brands that make the connection between them and their consumer personnel as it removes that steely, corporate mentality and shows them that you genuinely care about their well-being and happiness.
When dealing with an unhappy review, be open about their concerns and address them using positive language. 95% of consumers who were unhappy generally return to a business if they feel the issue has been resolved quickly and efficiently. Building a strong relationship with your customers and community goes a long way.
Link Right Media Monitoring and Response Toolbox:
Encourage Reviews and Keep a Close Watch: If your customers seem happy with a service or product, ask for a review or feedback. Then, make sure you take time to review the feedback on Google, Facebook, and any other social media or industry review sites.
Respond to Feedback in a Timely Manner: Respond to both positive and negative reviews in a timely manner to show your customers that you are listening to them and their needs. For negative reviews, always make sure you are addressing their concerns within four hours of the review going live. The sooner it is resolved, the happier the customer will be.
Remember, Not Every Review Needs a Response: As a general rule of thumb, always respond to a negative review and at least 20% of your positive reviews.
Take Time to Address Consumer Concerns Offline: When it comes to negative reviews, remember that the consumer is upset. Ask the consumer to contact you in person so that you can better resolve their issue. This keeps an argument from occurring online and makes it feel more personable.
Put Your Trust In a Team That Can Help: Not every business has time to manage their reviews online, but there are teams, like Link Right Media, that can help! We can ensure that your reviews are handled promptly and help to improve your online business reputation.
Review Volume
It is true that there is power in numbers. One bad review could spell doom to a company that doesn't have many but will barely scratch the surface for a business that gets constant feedback. Encourage reviews and feedback from your customers because it shows your clientele that your business is transparent about their abilities. It also shows that you are committed to the consumer experience. Even if there are bad reviews, consumers are more willing to trust your business if they see that you have a good quantity of good reviews and that you are addressing your problems.
Link Right Media's Review Volume Tool Box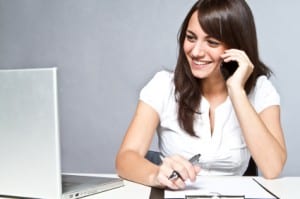 Always Ask for Reviews: Make it a habit to ask for consumer feedback immediately following any interactions. This way, you are more likely to get a higher response rate and more detailed information about their experience.
Offer Multiple Feedback Formats: Not every consumer is going to want to go to Google or Facebook to leave a review, so give them options that help meet their needs. You can invest in feedback avenues such as text messages, email, or even kiosks.
Use Positive Reviews and High Rankings to Drive Business Opportunities
Most online searches today happen on Google and Google Maps. This means that you want to be part of Google's Local 3 top spots. This helps ensure that you will be the one listed on the map.
This can easily be done by ensuring that you have a lot of high-quality reviews. Remember to gather reviews from all of your business's service areas, as doing so will make your business show up for those areas as well and not just your anchor location.
Link Right Media Business Opportunities ToolBox
Gather Reviews From All of Your Service Locations: Don't just focus on getting reviews from where your office is located. Gather reviews for your service areas as well!
Focus on Getting Your Reviews on Google: Google is the most used search engine and where most of your consumers will find you.
Don't Wait to Ask for a Review: Customers are more likely to leave a more meaningful review about their experience right after an interaction.
Showcase Good Reviews On Your Website
Many businesses forget about user-generated content but they shouldn't because it is a powerful resource. User-generated content, such as reviews, helps keep individuals visiting your site engaged for longer and helps create a natural transition from product information or promotions to contact information. Having user-generated content on your website will lead to higher conversion rates.
Link Right Media Review Showcase Toolbox:
Implement Technology: Use a good reputation tool to get your reviews on your website such as Link Right Local.
Don't Let Reviews Become Stale: Remember to keep encouraging reviews so that they are frequently coming in!
Link Right Media Connects Your Business to Your Consumers
The most valuable aspect of reviews is that it helps your consumers give feedback on your business. Being able to use that to connect with and understand your consumers will give you a leg up against the competition. Link Right Media offers SEO, Web Design, Reputation Management, PPC Management, and Social Media services to keep you connected with your customers. Improve your search standings, increase your sales, grow your business, and create a strong relationship with the true heart of your business, your customers. Contact our team for more information on our services and find out how you can collect more reviews and improve your online reputation today!