Starting up your business takes a lot of work. You need to train your employees, get your commercial building ready, dedicate time and effort to your product/service, and build a strong relationship with your clientele and community. However, even after doing all of that, visibility for your business doesn't magically happen. Most individuals find information about the businesses they are going to invest in on Google. Having yours at the top of Google's local searches can significantly increase your business's visibility and the traffic you receive daily. Not sure how to get your business at the top of Google's search list? Read on to learn about the three C's of local visibility from the Link Right Media toolbox!
Consistency
When it comes to your business, consistency in customer service or the hardiness of your products goes a long way. It helps build trust with your clientele, ensuring that they will come back to you when they need your service/product again. While consistency from your services and products is important, so is the consistency of your SEO.
What Is SEO?
SEO stands for Search Engine Optimization. For most people, when they are looking for a particular business or product these days, they turn to some of the biggest search engines such as Yelp, Bing, Angie's List, and the biggest of them all, Google. Google has really changed the game for businesses and their online presence. Now, when potential clientele is looking for a particular service, their first thought is to do a quick search on Google. Google then scours the internet quickly, bringing up results that best match their search.
If you want your business to show up on the first page, which is where most people click on, you need to rank high on Google's search algorithms. The only way to do this is through SEO. SEO takes your website and aligns it to what Google is looking for. Whether you have a regular blog, high-quality content, or superb linking with other businesses or authorities, the chances that your business will show up on the first page of the local listings will go up.
Local SEO
While getting the top spot on a broad search is a great feat, it shouldn't be the main goal. You want the people who will invest in your business to find you, not someone who is a few states away and uninterested. Local SEO targets searches specific to your location, helping you to better engage with individuals who want your services.
When you want to remain visible on Google, you will need to follow these strategies;
Maintain a Google My Business Profile
Having a website alone is not going to help you get noticed on Google. If you want to show up in local searches, you need to have a Google My Business Listing. Google My Business sets up a profile for your business, showing your hours, website, location, and reviews. Once your listing is verified by Google, you are more likely to get exposure on local searches through proper maintenance and optimization.
Your Website Has to Be Mobile-Friendly
Most individuals use their cellphones to search the internet for quick answers to their questions and needs. In fact, most internet usage today is coming from mobile devices, not computers. This is why Google is giving preference to websites that are built to be mobile-friendly. User experience is a major factor in your ranking, so making sure a great user-experience is consistent with both your normal website and your mobile site is extremely important. If a user has to pinch and zoom to view important information or deal with long loading times for your webpage, Google won't favor your business on search results.
Always double check to ensure that your mobile site is relatively easy to navigate by keeping important information in plain view and making it easy for users to contact your business.
Creating Directory Listings
Ensuring that your business has consistent directory listings is a huge aspect of local SEO and can help increase your search visibility. A listing is a virtual profile, like Google My Business, that contains the most important information about your business; where your business is located, what your business does, hours of operation, phone number, and web address.
Other examples of listings that your business should have and maintain are Yelp and Angie's List. These directories will help your business show up on smaller niche searches and directories, ensuring your potential customer can find you.
Important Note
Always make sure there is consistency between your online directories and any social media accounts. This uniformity makes it easier for Google to pinpoint where your business is and which geographic area it should keep you in. For example, don't use "The Pool Builders" on one listing/account and then "Pool Builders," on a different one. This can make it confusing for potential customers and makes it harder for Google to figure out if it is one or two separate businesses that have been listed. The more consistent your information is, the more trust you build between yourself and your clients and Google.
Completeness
To ensure that your channels, listings, and website continue to show up on search results, you have to be sure your toolbox is complete with the following:
Location-Based Keywords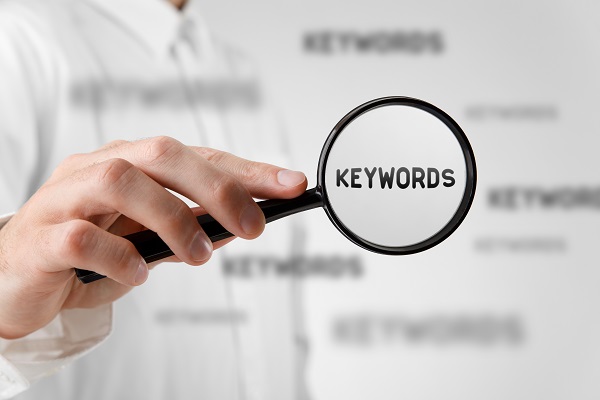 Keywords are the driving force behind SEO. Google looks for buzzwords that are commonly searched by users to find the information they are looking for. However, each business area is different, so what works for one business might not work for yours. This is why paying attention to local keywords is so important.
For example, if your pool building business just used the words "concrete-pool builders", then you would be competing with every concrete pool builder on the market. However, narrowing that search down to a specific niche such as "concrete pool builders in Dallas" will help make you only show up in a smaller area. Having broad keywords and specific local keywords are both important, but it is the local keywords that will ensure that your business is showing up for the correct market and clientele.
Link Right Media Insight
Geographically-related keywords such as Dallas, Fort Worth, or Grand Prairie should be placed in the titles, headers, body, and meta descriptions of your webpages. This will help Google pick up on these niche keywords and raise your ranking on local searches, ensuring that potential clients find you.
Don't Hide Important Information
While you want the information on your website about your products or services to be thorough and complete, you don't want all that detail to bury the important information visitors are looking for. For this tip, you need to think like your clientele. What information are they most searching for about your business, product, or services? Returning to our pool example, if you have a page on concrete pools, some important information that your client may want to know could be:
Estimated build time
Shapes that the pool can come in
Does your business offer maintenance/warranties on the pool?
Do you offer financing?
Keeping important information front and center, either by making it a heading, bolding it in lists, or highlighting it in a blog will help your potential customer find the answers they are looking for. This means they will stay on your website longer, leading to a more successful search for buying/investing in your business results.
Link Right Media Insight
Not sure what your clientele may be looking for in terms of information? You don't have to guess! There are online tools that show you exactly what your potential customers are looking for in terms of answers. These tools are as follows:
Google Trends: Gives you insight into the number of searches on a particular keyword over time
Soovle: Gives you insight into what other things people are searching for when they look up certain keywords, such as "pool-builder in Dallas" or "Infinity Pool builders in Dallas"
Answer the Public: A free keyword search tool that also shows words and phrases that are auto-suggested from results by Google and Bing
Confliction
We've talked about the importance of making sure your presence is consistent and complete. Now let's talk about what you want to avoid. The third C, confliction, is the greatest killer of trust. Avoiding confliction is the best way to help the search engine algorithms trust online information about your business. Duplicated websites, profiles, or listings online compete for the algorithm's trust, and since it can never be sure which is the proper content to display when it finds duplicated content, it reduces the possibility that either will be displayed.
One Domain
Your business should be represented online by one domain, and one domain only. If you own multiple domains, your website should be located on the strongest, most authoritative one. All other domains that are related to your business should be redirected to the content on your most authoritative website. If you must for some reason have content live on a secondary domain, the website on that domain should have a "Noindex, Nofollow" robot in the robot.txt file so that the search engines know that only the content on your primary domain should be indexed and searchable. All content that needs to be found in search results must be on the primary domain. The search engines need to know that your primary domain is the one and only place that trustworthy information about your business appears online.
Duplicate Directory Listings
Any internet directory that has more than one listing for any location for your business needs to be contacted and the listings must be merged. If they cannot be merged, the listing with fewer or lower quality reviews should be deleted.
If your business has multiple locations, there should be one listing on each directory for your corporate office, and one listing for each location. The phone number and address for each location should be unique to that location, and the phone number should have a local area code. The website link on each listing for each location should point not to your corporate home page, but to a location page specific to that location. This allows for the website URLs for each location to be unique to that location and avoid confusion. The name of each location should also be unique to that location, not just your business name. Instead of having "business name, LLC," use "business name LLC, Ft Worth," or "business name LLC Store #182." The example with the city name is better for local search, but not always possible for a business with multiple locations in a city.
The same goes for your social media profiles. One profile each for each business, and if appropriate, one profile for each location. Some social platforms, like Facebook, have a way to set up the main profile for your company and subordinate location pages for each location. Again, to avoid confliction, business information on a location profile should be specific to that location.
Additional Tips From Link Right Media; Optimizing Your Visibility
Creating Locally Relevant Content
Local businesses can gain a lot of ground by writing content that is geared towards their area. For example, a pool builder can write content about "Three Tips for Readying Your Pool for Winter in Dallas" or "Protecting your Pool From Dallas Storms". Also, keep in mind that writing about local events, area partnerships, or community events/charity participation can enhance your visibility and bring in potential customers.
Reviews Help Boost Local Ranking and Builds Trust
Many people use reviews as their way of deciding whether to trust your company and invest in your services or products. Having consistent (and mostly positive) reviews can result in your business being more visible on Google searches and people's social media feeds.
Reach the Top of Your Local Search Rankings With Link Right Media
Link Right Media has been connecting businesses to their clients with exceptional website development and management, SEO services, social media services, PPC, and reputation management. We work hard so that you not only see an increase in business but also establish a strong relationship with your clients built on trust. If you want to increase your local search ranking, our team can help! Contact Link Right Media today for more information on our services or to schedule a consultation.