Pay-per-click (PPC) is a scary marketing choice for some businesses, especially considering that some of the extremely popular categories do not come cheap. However, monitoring key performance indicators (KPIs) can help you mitigate that risk and ensure that your PPC strategy is more effective.
However, while individuals who have worked with PPC for years understand what KPIs are, most business owners are unaware of what it is and why it is so important. At Link Right Media, our PPC team is dedicated to sharing our wealth of knowledge so that business owners can make better decisions for their marketing strategies. We make it our mission to connect your business with your consumers, and that all starts with understanding the steps being taken to ensure that your PPC campaign is a success. In this article, our team will be going over what KPIs are and why they matter. Here is what you need to know:
What Are KPIs?
KPIs stands for key performance indicators. These metrics allow you to track the performance of your paid search ads so that you can improve them while they are still active in order to achieve your business's goals.
For example, if your business is looking for more individuals to sign up for a consultation through your business's website form, then the KPI should be measuring your website-contact form conversion rate. Tracking these conversions and linking them to your PPC campaign can help give you a clear picture of your campaign's success. This allows you to tweak your strategy to get better results.
Why Are KPIs Important for My PPC Campaign?
KPIs are aligned with the goals of your PPC campaign and this helps you keep in mind your goals when you are making decisions. It is important to have decided on the goal and objective of your PPC marketing campaign before you start and before you pick your KPIs. Without settling on your objectives first, your overall campaign will be a bust and your KPIs will be inaccurate as they aren't measuring the true value of your campaign.
How Do I Decide What Is Important For My PPC Campaign to Accomplish?
If you are new to the world of PPC, choosing a realistic objective to try and accomplish may seem daunting. However, there are some ground rules you can keep in mind to better help you set goals that set your business up for success and not failure. When deciding on what your PPC campaign should be trying to accomplish, keep these things in mind:
Your PPC campaign should always be raising awareness for your brand
Your PPC campaign should encourage consumers to click through the ad to your website instead of clicking on your competitors
Your keywords should be specific to your industry, service, or product to cut out unwanted traffic
Know what you are trying to accomplish with your advertising campaign

Do you want to spread awareness about a new product?
Do you want to spread information about a new service or solution your business offers?
Do you want more direct clicks for your website's service pages?
Do you want more conversions for your contact form?
What KPIs Should I Be Tracking?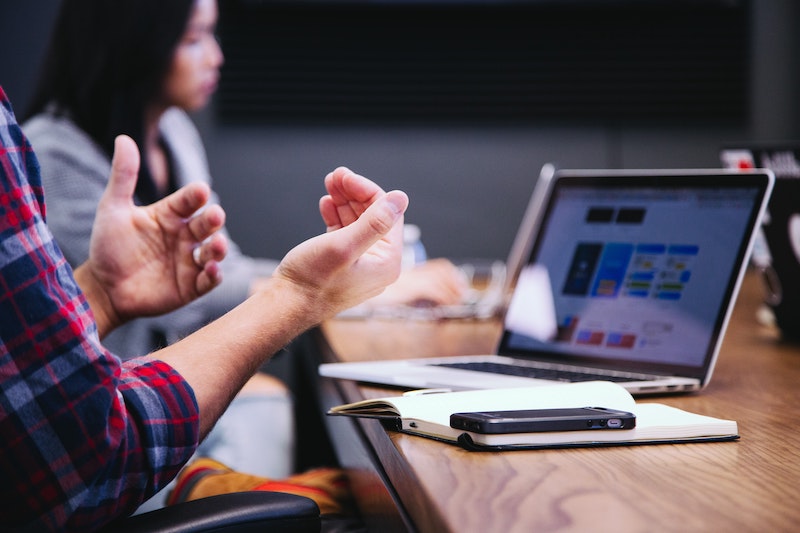 Understanding the different commonly used KPIs can help you determine which ones to choose to measure the success of your campaign. Here are some of the ones you may want to consider for your campaign:
Clickthrough Rate
Clickthrough rate (CTR) measures how many people have clicked on your ad after they see it. This metric is assessed by taking the total number of impressions (the number of times the ad was seen) and dividing it by the number of clicks it receives.
It is important to note that for a view to count as an impression, the consumer doesn't necessarily have to take any action or interact with the ad. It simply measures how many individuals have clicked on it but not how many take action.
While this may seem like useless information, it does give you a better idea about what percentage of people you can expect to click through an ad based on the number of times it's been seen. This can help you rule out ads that might not be working as well as you hoped.
Cost Per Click
Cost per click tells you how much it costs when someone clicks on your ad. Some digital ad spaces are more competitive than others, especially in high-volume keywords, which means you may have to pay more per click than you would for a lower-frequency keyword.
Don't let high prices intimidate you. Sometimes, the higher-priced keywords may be worth the investment and give you a better overall return on your investment than a lower-volume keyword. It simply comes down to how effective that particular ad is.
Cost Per Conversion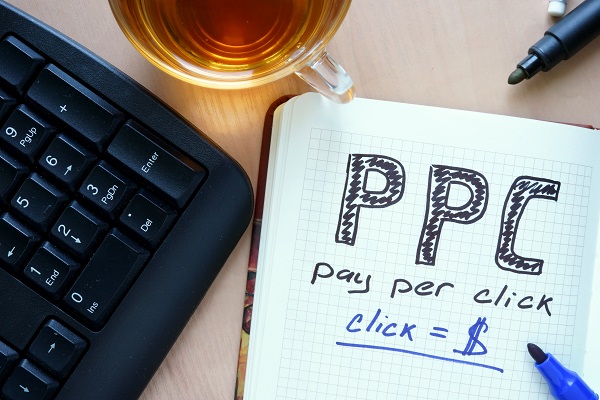 Some consumers may click through your ad and onto your website. If they choose to stick around and explore and join your mailing list or fill out your contact form or make a purchase, then this is considered a conversion.
Your cost per conversion rate will depend on how many of those clicks turned into actual conversions (meaning that the consumer took action.) However, it is important to note that cost per conversion has more factors than just your PPC campaign. The following could also affect this metric:
Does the title of your ad grab people's attention?
Is the copy informative and relevant to your target audience?
Is your website user-friendly?
Is your landing page informative and easy to navigate?
Is your website optimized for exceptional user experience?
Your cost per conversion can be calculated by dividing the total cost of your conversations by the number of conversions. Your targeted cost per conversion depends on your industry. Knowing what your industry's average cost per conversion is can help you set bids automatically to help increase your conversion rate for the budget you set.
Don't Let KPIs and PPC Overwhelm You and Call in the Experts
Link Right Media understands the importance of a successful PPC campaign for your business. We want to help you connect with the consumers that need you, ensure that firm relationships are established, and promote your business's growth. We can help you do just that by working with you to create a personalized PPC solution based on your business goals. Contact our team today for more information or to schedule an appointment with one of our PPC specialists.