"I'd hire a pro to do it, but those management fees, though!"
This is often followed by something like, "My brother-in-law says he can do it." Or, even better, "I can probably do it just as well myself."
When Google first created AdWords, launching the pay-per-click (PPC) revolution, anyone could create an account, list keywords they wanted to show up for, set a max bid and budget, and set the service area. A couple of lines would be written for the ad text and then … voila! They were advertising online!
Like every advertising campaign, AdWords must have a strategy to better focus and hone in on the clientele you want and to ensure that every ad is effective. The dedicated PPC team at Link Right Media has created this guide to ensure that you are making the most out of your adwords and PPC campaigns. Here is what you need to know about effective AdWords management.
Understanding the Basics of PPC
PPC waste often comes from the simple point that business owners aren't exactly sure what they are doing when they begin. As with every new problem or task, it takes time and quite a bit of studying to understand what is effective and what isn't, and this is especially true when it comes to marketing. Understanding the basics of PPC can help you understand which areas of your adword campaigns may be lacking and which areas you are succeeding. Here is a basic overview of PPC:
What Is PPC?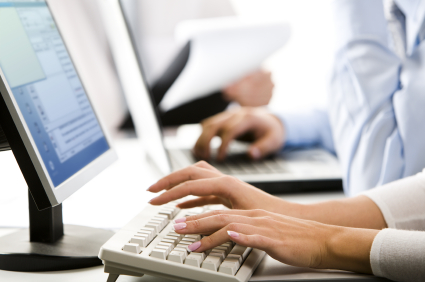 Pay-per-click, or PPC, is an online advertising campaign in which the advertisers (businesses) pay each time a campaign receives a click from a user on one of their online ads. While there are many different variations of PPC the most common and the most effective is the paid search ad. These are the ads you see pop up on the top of Google, or other search engines, after you do a quick search.
Paid search ads are effective because the people looking for this type of information are often individuals looking for a particular service or product. It means they have money to spend and needs to be met, which is perfect for your business. PPC paid search ads are effective for both mobile searches (such as individuals looking for a restaurant to stop at during their travels) or for local searches such as a plumbing or HVAC company. Even retail companies, such as a workout equipment store or even electronics sellers, can find a lot of success through PPC ads. The trick is knowing how to use it.
There are other forms of PPC and these include the following;
Display advertising (such as banner ads)
Remarketing
Social Media Advertising
Retargeting PPC Advertising Campaign
How Does PPC Work?
For ads to appear in a search engine results page (SERP), advertisers need to pay particular attention to their keywords. This is because all PPC ads are subject to what is known as the AD Auction, which is an automated process that Google uses to determine which ads are relevant to what a customer is looking for when they type in their question.
This is similar to the way that search engine optimization works for blogs and web content. The more focused and more relevant your content/ad is to what consumers are looking for, the more likely it is going to show up first when searched. This is why adwords/keywords are so vital. They are the heartbeat to your ads and can make or break your success.
Easy Steps to Take to Avoid PPC Waste
Throwing a lot of money at PPC will not make up for the fact that your keywords and adwords are not working for your business. Money is an essential part of business but knowledge is paramount. Here is how you can avoid common problems that result in a lot of wasted money when it comes to PPC campaigns:
Focus On Keywords
When you start an AdWords account on Google, you must first enter a business category. Then, Google will suggest keywords placed in a wide variety of different adword groups. Hitting the "add all" button may be extremely tempting, but we recommend against it. Not every keyword mentioned will actually be related to your specific business. Doing this will only cause more wasted money.
What Should I Focus On When Looking for Keywords to Use?
Taking the time to go through each of the adgroup listings may seem like a chore but it is necessary. Unclick words not relevant to the grouping.
For example, if you are an HVAC company, you may find keywords that focus on car air conditioners or even small window units that your business may not sell. If this is the case, these words need to be removed, as it increases the chances that you will be paying for clicks from consumers interested in a good or service that you do not sell.
Next, choose keywords that line up with the landing pages on your business's website. This will help consumers better understand your business, as each advertisement will bring them to the answers or services they need. This increases the likelihood that potential clients will contact you.
While managing your keywords is a huge job, it helps save you tons of money by decreasing the likelihood that individuals will be clicking on your ads for services or goods you do not provide. It also increases the chances of consumers who do need your services or goods are able to find you when they need you.
Make Sure Your AdWords Settings Are Correct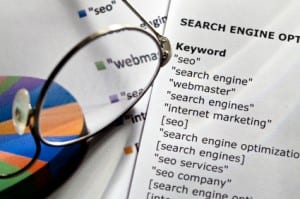 It is essential to choose the correct AdWords group settings to support the success of your marketing campaign. Here are the different settings available for your AdWords groups:
Exact Match: This setting allows your ad to appear when a consumer types in the exact keyword or phrase for which you bid. For example, if you have "HVAC Services in Arlington, Texas" as your keyword, Google Ads will only enter your bid when that exact phrase or a very close variant is typed into the search bar.
Phrase Match: Phrase match setting allows you to reach more customers as it shows your ads to individuals who are more likely to use your product or service. For example, if you use the word "Air Conditioning Services," it can bring up searches for Air conditioning repair, air conditioning installation, air conditioning maintenance.
Broad Match: This setting allows your ads to show up when someone searches for the keyword you chose as well as variations of it and other related topics. For example, if you were setting up a PPC ad for air conditioners, then this setting will also show up for "air conditioner services" and "car air conditioners." You can even show up for searches such as "air conditioners good for tiny homes."
While showing up in broader searches may seem like an ideal way to advertise and bring in clients, it can also be a downfall for your ad campaign. For example, if you build backyard playsets and want to do a Broad Match search for backyard playsets, not only can you show up for "beautiful backyard playsets" but you can also show up for search items such as "dangerous backyard playsets that you shouldn't buy because they can harm your child."
Make Sure You Have the Right Geographic Settings
Having the right geographic settings for your keywords is another important part of making sure that your ads are reaching the right consumers. Double check that your geographic settings for your keywords are for the right area. For example, if you want your services to focus on "Arlington, Texas," make sure you have made the "Arlington, Virginia" setting negative.
Why Having a PPC Team Help Can Lead to More Sales and Better Business Growth
An AdWords or PPC specialist, such as the team at Link Right Media, has passed a multitude of Google certifications and has years of experience under their belt. This experience helps them find the best keywords and settings to ensure that your campaigns are reaching the right consumers. Here is how we know it works:
Tracking and Attribution
Analytic goals can be added to contact forms and javascript to transpose phone numbers with tracking numbers to see what a visitor does when they arrive on your website as a result of a paid search. This helps us determine which campaigns are working and which ones need tweaking so you get the best possible result for your investment.
Cost Per Conversion Focus:
When thinking about PPC, it is important to remember that your focus should be on cost per conversion and not a cost on the click itself. If you spent $10 to convert one customer with $1 per click, you may think you are saving money. However, if you were paying $2 per click and you got three visitors to call, then your cost per conversion is $6. It isn't the initial payment that is important but how far that money drives your campaign to make you business.
Another way to look at this is by putting a cost on your average customer. Consider this example: You sell workout supplies and the average cost per customer is $25 dollars, and you decide to spend $1,000 dollars on advertising. There is a $10 cost per conversion (per click) and 100 people end up calling you from that campaign, which means you made $2,500 at the end. This is a 250% return on that investment.
However, our team can do better. Instead of focusing on getting only 100 customers on your search, we use the same numbers but tweak the key words and bring in 166 phone calls. This gives your business a sale profit of $4,100 in your pocket. Having a professional in your corner is definitely worth the small fee.
Need Help Managing Your Adwords and PPC Accounts?
Link Right Media was built on the dream of linking together your business and the consumers who need you the most. We offer extensive PPC services that help your business's ad campaigns succeed by researching and implementing the right keywords for your business. We back-up our services by sending out regular reports to show you how your campaign is benefiting your business. With live monitoring, we watch for signs that your campaign can be improved and make changes to ensure that it is making each click worth it. Contact our team today for more information on our PPC services or to ask about our other services such as SEO, Web Development, and Social Media Marketing.