While new strides in modern technology typically make personal living and business ventures easier, there are also some nuisances that verge on dangerous. Most businesses are used to the occasional call from Google asking about information for a listing, but sometimes these calls hold a darker secret. They may be scammers trying to get important and sensitive information from you.
Most business owners ignore these calls and even block them, but scammers are finding more and more ways to get around these defenses. Then, on top of that, there is also the fear of missing out, that perhaps that one call really was from Google. If you are debating whether the Robocalls from Google are a scam or the real deal, trust that your dedicated internet marketing team from Link Right Media has the answers. Here is the information you need to tell a scammer from an actual phone call from Google.
The Depth of the Problem
Back in 2018, Google took legal action against a variety of different online marketing companies that impersonated Google on phone calls to get valuable information from businesses. These companies included Kydia Inc., BeyondMenu, Point Break Media, LLC, and Supreme Marketing Group, Inc. This was done in hopes that other scammers would realize that Google would not hesitate to protect itself and the businesses that used its services.
Unfortunately, scammers are persistent and the Federal Trade Commission still gets thousands of complaints every day.
How to Differentiate Between a Robocall Scam and Google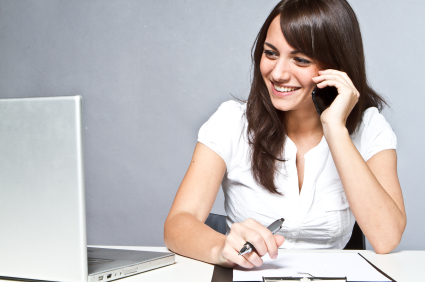 One of the most important aspects to remember when trying to tell whether a call is really from Google or not is to pay attention to the information that they are asking. If it is a robot on the other line talking to you, asking for you to verify sensitive information, or asking you to buy new services, hang up. It's not from them.

Google rarely ever uses robocalls to begin with, and the only time they would is to verify information such as phone numbers or an address to ensure that your business listing is correct.
Google Robocall Information
All of Google's automated robocalls will always provide the following information:
The part of the businesses they are from (Google Maps, Google Listings, etc.)
They will always verify that they are from a service provided by Google
The call is recorded to improve Google's Services
Finally, the question at hand is a simple question, usually regarding phone numbers, hours of operation, and addresses.
Google will never use a robocall for any kind of sales pitch, to ask you to sign up for or reveal log-in information for their services, or to request personal information from you. If you receive a call claiming to be from Google, but they are asking for personal information or trying to sell you a new service, do not talk to them; hang up.
What Do I Do If I Receive a Suspicious Call?
If you are receiving unwanted calls from a phone number that you believe is a scammer, you can always submit a complaint to the Federal Trade Commission. To file a complaint, visit their complaint forum which can be found here.
If you do receive a suspicious call, here are the steps you need to take to protect yourself:
1. Hang Up
If you suspect that a call you have received is a scam, the first thing to do is hang up. Even if the caller claims that you can talk to a live representative if you press a button, don't press it. Instead, ignore the command and hang up. Often these prompts are just to see if a live person has picked up the call. If they realize there is a live person, expect more unwanted calls often from different numbers, making them harder to track.
2. Send Information to Google
Google is taking major steps to improve its communication and take care of the hardworking businesses and individuals who use their services. Google is prepared to take legal action against entities that are claiming to be Google in attempts to harm businesses by stealing sensitive data from them. If you are contacted by a number you believe is not from Google, you can help the company track down the perpetrators by contacting the company through their webform and providing the following information:
The caller's company name (if provided by the caller) and the number that was used to call you.
Any email documentation provided by the caller (this can happen if the caller asks for an email address for a follow-up.)
Additional information about the call or the caller that you think may be important.
3. Take Steps to Prevent Future Scam Calls
You can protect yourself and your business from future scam calls by checking with your business phone company to find out if they can block calls from problematic numbers. You can also register your business phone number with the Do Not Call Registry from the Federal Trade Commission.
Need Help Protecting and Promoting Your Business?
Link Right Media was founded on the belief that the line of communication between your business and your customers should be wide open. We help the people that need your business find you, creating a healthier and more open forum that promotes the growth of both consumers and businesses. Link Right Media offers PPC, SEO, Web Development, Social Media, and Reputation Management Services. Protect and promote your business by teaming up with Link Right Media today and find out what it means to truly be connected with your customers.